NEW WAYS FOR CLEAR STRUCTURES
Solution-oriented coaching
Clarity in complex situations
Recognize options for action
Professional reorientation
Strength analysis
Position yourself strongly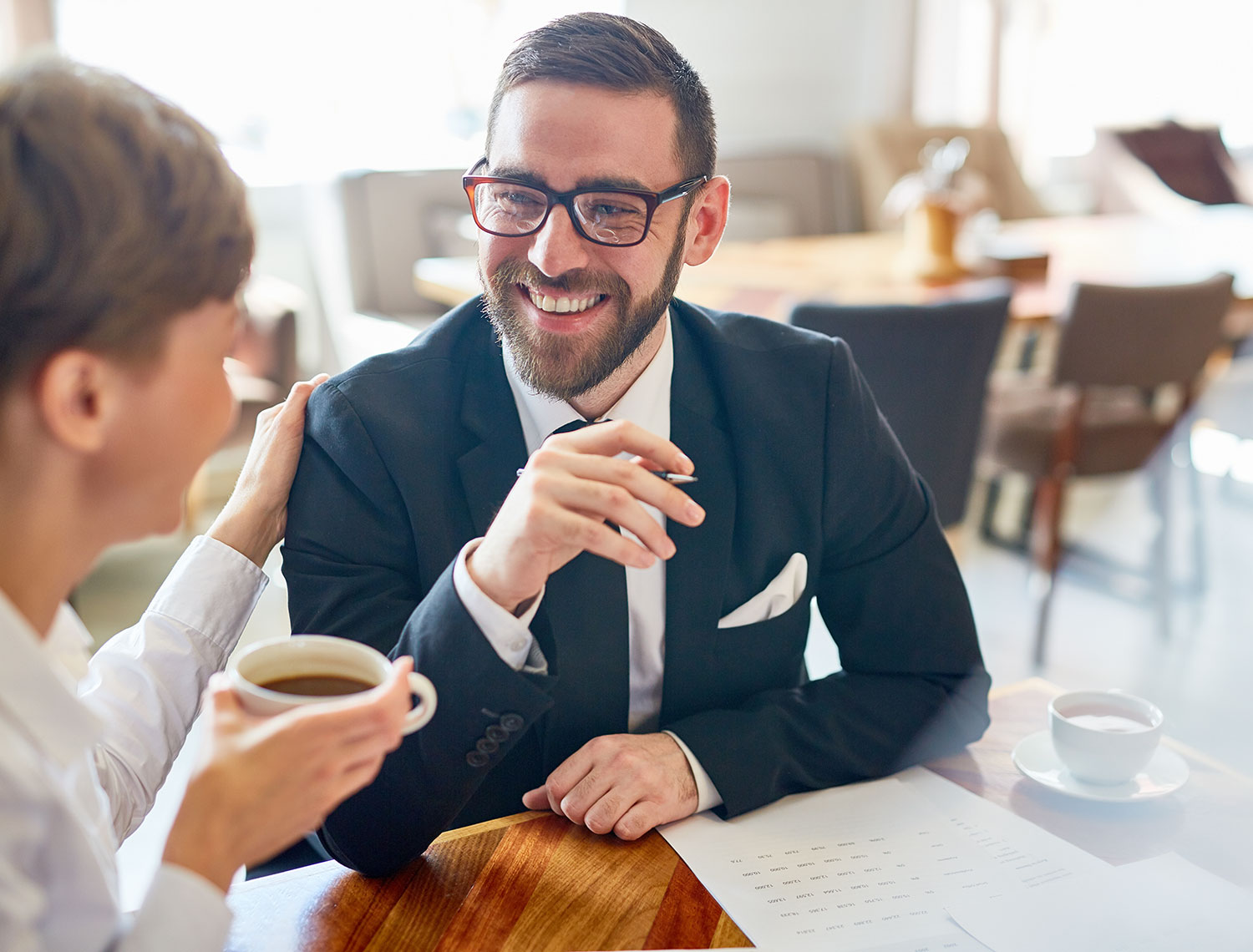 Life – BUSINESS – PURPOSE – COACHING PROGRAMM
How do you come out of a particularly demanding situation stronger? Do you no longer know where your head is at and lack the clarity of how to break through your carousel of thoughts?
You suspect that important changes are pending but still have no idea how to approach them? Would you like to find out what really motivates you and what makes your job really enjoyable? What is your own personal vision of life from which you can draw strength in everyday life and for professional success?
This is where I come in and use various coaching tools to give you access to your subconscious, to your optimal future, how you ideally want to work and live.
On an exclusive personal or virtual coaching day, we work out your personal version of the future, step by step. In your perfect world: How do you structure your day? What projects are you working on? Where do you have significant successes? And how do you deal with your team and superiors? How do you find the ideal private balance for all your ambitions?
Often your own ideal is hidden somewhere in the subconscious. To make it visible, we use different coaching tools, such as systemic solution-oriented questions, animal potential, logical levels, image impulses, digging, beliefs and affirmations. Our common goal is that at the end of the day and in subsequent coaching sessions you can clearly formulate your personal version of the future and derive specific options for action.
Anti-Chaos & Anti-Burnout Coaching Program
Do you feel like you are being controlled by others, rushing through the day without being able to think about the basics? Do you get conflicting demands from superiors, colleagues and your team? While you're trying to keep everyone involved on the same page, do you quickly forget yourself?
Together we will discuss which work processes and behaviors are blocking you, in the team or with superiors, and which ones cost you unnecessary energy. What solutions and options for action are there that you do not yet recognize but that would make your situation much easier?
If you opt for this program, you will gain clarity and be able to act again. You will find the best possible way for yourself to live and work at a healthy energy level.
Start strong in the new position in 6 months!
Have you just arrived at your new job and don't yet know how to position yourself successfully in the company? Still not feeling sure how to deal with your team and new managers and how to get them on board? With which strategy and which way of working would you like to convince them and be able to stay balanced and in your own strength at the same time?
Together we will find the ideal, right way for you to position yourself in the long term vis-à-vis your team, board members, shareholders and superiors.
Find out who you are and become successful. Do you sometimes no longer know whether your job is still the right one?
Or why you do your job every day? Has the meaning of your work and the enthusiasm with which you started your job got lost somewhere along the way?
I will help you to classify these thoughts, to evaluate them and to look at your situation from a new perspective. After our face-to-face vision coaching day, you will have more clarity about where you want to be in life and where your current priorities lie.
Often times your vision still seems a long way off. Then you start implementing it and look at the things that bring you a little closer to your vision – we will resolve others that may be blocking you at the moment. With my help you will create a concrete and practical action plan that will accompany you over the next few months. With your ultimate goal clearly in mind, you will come into a flow that lets you work continuously towards your vision, your goal.
»Where there is clarity, there is also peace, or it develops little by little over time by itself.«
Wilhelm von Humboldt
»During her assignment with us, Katja Fritz made a significant contribution to breaking down outdated structures together with the team and providing decisive new inspiration for the further development of the company.«
Private Hotel, Spain
»Katja Fritz was very sensitive to my issues. With her external view of my project and with her marketing expertise she gave me very helpful impulses which decisively supported the development process.«
Anette P., Education & Pedagogy at the Federal Level
Please feel free to contact me